Welcome to Our Service Department
At Amato Automotive Group, our highly qualified technicians are here to provide exceptional service in a timely manner. From oil changes to transmission replacements, we are dedicated to maintaining top tier customer service, for both new and pre-owned car buyers! Allow our staff to demonstrate our commitment to excellence.
Locations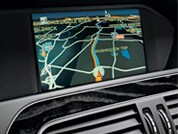 Welcome to Amato Automotive Group
WELCOME TO AMATO AUTO GROUP SERVING GLENDALE WI, WEST ALLIS, WAUWATOSA, WAUKESHA AND MUKWONAGO
We're proud to be serving the greater Milwaukee, Glendale, West Allis, Wauwatosa, Waukesha and Mukwonago areas. Whether you're in the market for a 2017-2018 Ford, Hyundai, Nissan or Mitsubishi model at our dealerships, you'll also find a friendly and accommodating staff eager to assist you.
We take pride in ensuring customer service is a priority no matter what you're looking for - be it a test drive in a new Hyundai Elantra, Sonata, new Nissan Altima, Rogue, Ford Escape, or Mitsubishi Outlander. This philosophy also applies to all our services including used car, auto financing options, car service appointments, or simply help figuring out what auto part you might need.
At Amato Automotive, we believe that the only thing better than inspecting and experiencing that new car smell on a new Hyundai Elantra, Sonata, Nissan Altima, Rogue, Ford Escape, or Mitsubishi Outlander is to test it out on the road and get a feel behind the wheel. Our highly knowledgeable and supremely friendly staff will help you work through all aspects of any model you're interested in, so you will feel totally informed when it comes time to decide on your new ride.
If you're looking for value, but perhaps aren't looking for a new car, we certainly understand that as well. We have something for everyone. No matter what it is, we guarantee we can find you a deal on used cars that you can leave feeling confident about. Every used car from Amato goes through a thorough inspection process so you can rest assured you're getting a vehicle that suits your lifestyle while keeping you safe. Most models come in many trims and variants and all will keep you, and your bank account, happy.
Leasing with Amato Auto
If you're looking for Hyundai lease deals, Nissan lease deals, the Milwaukee area Ford dealers, or Mistusbishi lease specials, Amato Auto is Here to Offer Options for a Car Loan or Lease so you can Drive Home in Your Ford, Hyundai, Nissan or Mitsubishi today!
Financing with Amato Auto
No doubt you can't wait to get home in your new or used Hyundai Elantra, Sonata, Nissan Altima, Rogue, Ford Escape or Mitsubishi Outlander, but then the thought of payment comes up. If you need assistance, our financial specialists are ready and able to help you achieve the car loan or lease you need to get your Ford, Hyundai, Nissan or Mitsubishi off the lot and into your driveway.
Service and Maintenance
Once you drive your new Ford, Hyundai, Nissan or Mitsubishi vehicle out of our showroom, it doesn't mean our relationship ends. In fact, our ultimate goal is to make sure your high level of satisfaction remains for many miles. We're here to support you by offering Ford, Hyundai, Nissan and Mitsubishi parts. If you need something that isn't currently here, we'll place an order for you. In addition, we also provide auto service. Our team of maintenance professionals aims to keep your vehicle in the most pristine condition possible with routine repairs, checkups, and much more.
You don't have to take our word for it, though. Come on down to Amato Auto Group at 8301 N 76th St, Milwaukee, Wisconsin today. Whether you're a local driver or you hail from the surrounding Glendale WI, West Allis, Wauwatosa, Waukesha, or Mukwonago areas and beyond, we'll strive to provide you with the best possible dealership experience. Come for the cars, come back for the camaraderie. At Amato, we're driven to make you happy.