The Amato Automotive Group is excited to announce the addition of Chrysler, Jeep, Dodge, and Ram Franchises!!

Location:    5900 N Greenbay Ave
                   Glendale, WI 53029
Opening:     Late Summer 2018
GLENDALE - John Amato Automotive Group is building its fifth car dealership on a vacant 4.5-acre lot across the street from Johnson Controls on the northeast corner of Green Bay Avenue and Civic Drive.
The plans show a two-story, 51,000-square-foot building housing a Chrysler, Dodge, Jeep and Ram franchise at 5900 N. Green Bay Ave. The Chrysler, Dodge and Ram vehicles will be displayed in a showroom on the north end of the building. A special emphasis will be placed on Jeep vehicles, which will be displayed in a separate showroom on the south end of the building.
The property was previously occupied by a Land Rover dealership and an auto shop, both of which have been razed. The new Amato dealership is expected to create more than 70 jobs and increase Glendale's tax base by at least $6 million.
The dealership will sell new and used vehicles, and will also have a service and parts department. There will not be an auto body repair shop; those services will be provided through the body shop at Amato Nissan at 5200 Port Washington Road.
This will be Amato's fifth dealership. The company's other four dealerships include a Nissan dealership at 5200 N. Port Washington Road, a Hyundai dealership at 8380 N. 76th St., a Mitsubishi dealership at 8380 N. 76th St. and a Ford dealership in Mukwonago.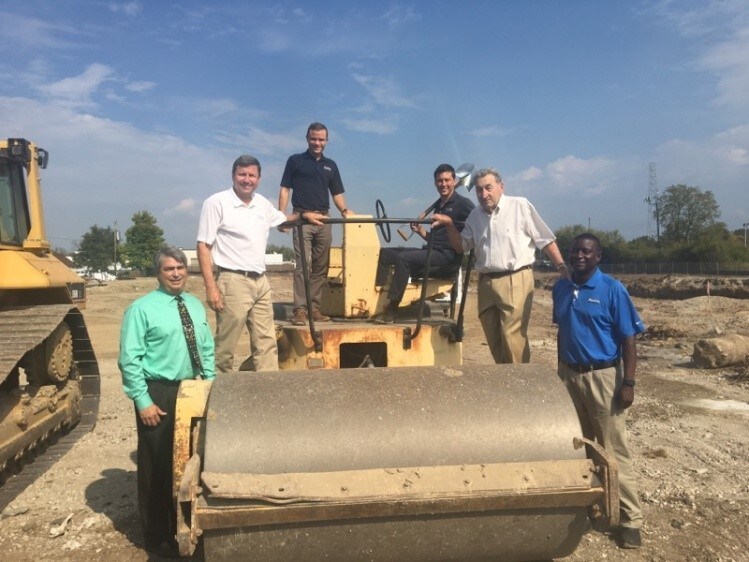 September 2017 Ground Breaking
From Left to Right [Don Morrison, John S Amato, Andrew Amato, JR Amato, John Amato sr, Jon Lebese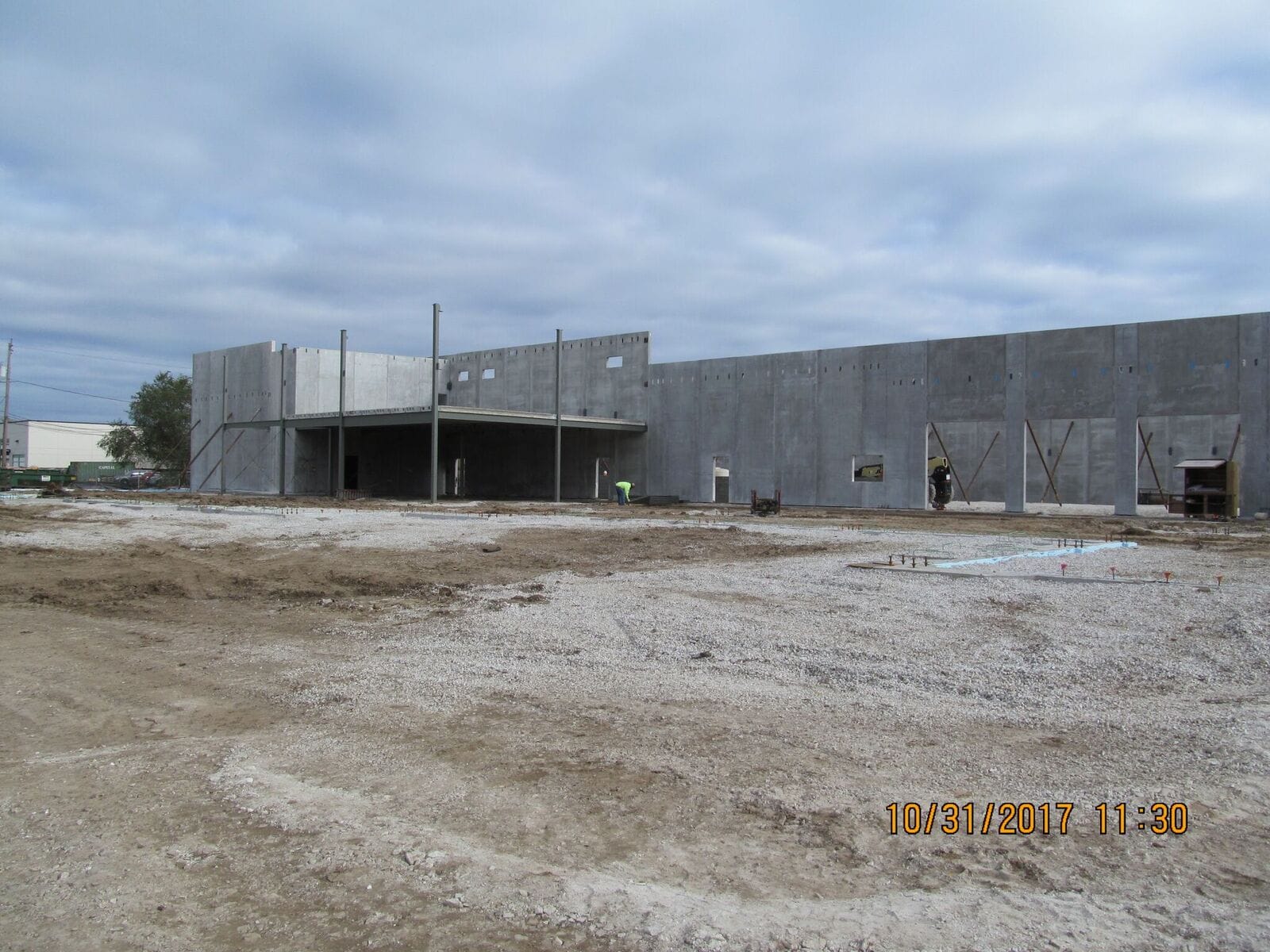 October 2017 First Walls Go Up